Bay Club Updates
YOUR FALL BULLETIN IS HERE
The Bay Club Bulletin, our quarterly membership update, is your one-stop portal for the latest club communication! We make it simple, convenient, and fun to keep track of what is going on, so you don't miss out on important club announcements, upcoming fall programming events, or membership updates and opportunities.
Don't forget, you can earn one Lifestyle Point per membership for every video you watch! Be sure to watch them and complete the form each time before November 20 and your points will be added by November 30.
BUILDING HAPPINESS
This fall, we have a number of exciting club renovations taking place. Find all the latest updates on these projects, along with photos and architectural renderings, on our new Club Development Site!
FALL USAGE CAMPAIGN
Earn points just for checking in to the club September 20 – November 22! All memberships can qualify for one check-in point per day and points are awarded as follows:
15 check-ins = 3 Lifestyle Points
24 check-ins = 6 Lifestyle Points
36 check-ins = 12 Lifestyle Points
55 check-ins = 24 Lifestyle Points
WE WANT TO HEAR FROM YOU
Please take a moment to share your feedback about club operations and programming, so we may better serve you. You'll earn one Lifestyle Point as a token of our thanks for your time and consideration.
Bay Club Bulletin | Fall 2019
It's almost fall. And sure, we could talk about colorful leaves, crisp air, and pumpkin spice everything, but we'd rather let you know about the exciting things taking place at the Bay Club!
In the spirit of back-to-school, we're launching our first-of-its-kind family programming concept. We're also expanding our teen programs (and revamping our teen certification), plus we're offering our golf-playing members a little higher education by taking our training programs to the next level. And since fall means getting back to our often jam-packed schedules, we're making our member portal, Bay Club Connect, even more helpful for busy families with brand-new features.
So be sure to read on for all the details and watch our helpful videos (you'll earn Lifestyle Points when you do!), as we welcome Fall 2019 at the Bay Club!
WELCOME TO THE CLUBHOUSE
At the Bay Club, families have been at the forefront of our programming since the beginning. And now, we are seeking to change the entire landscape of family programming by completely reimagining our childcare centers. With The Clubhouse, we're creating truly magical spaces that engage kids on every level, taking them beyond merely hanging out to becoming part of our community.
We also know that learning happens through the transformation of experiences—and so does fun! So, we're creating experiential activity areas for kids to explore, from LEGO rooms and race car tracks to reading nooks and maker spaces. Plus, we're incorporating curriculum rooms at select locations with STEAM-focused group learning. And our goal is to bring The Clubhouse to each region by the end of 2020, starting with El Segundo, opening October! Check out our video to see the latest renderings and find out where The Clubhouse will be popping up near you!
NEW TEEN PROGRAMMING
We welcome teens to participate in a variety of offerings. We're developing all-new opportunities for teens to enjoy the Club, along with ways to help them feel more included in our community. We'll soon be launching new group fitness classes exclusively for teens, including yoga, cycling, and even a special edition of IGNITE!
But before we do, we're kicking off our new Junior Influencer Program, a teen certification to ensure that all teens (ages 12–15) can enjoy the use of the Fitness Center, group classes, and more without the need for parental supervision. This revamped program will be offered at all clubs in 2020 and is being rolled out initially at Bay Club Carmel Valley and Bay Club El Segundo this October. Watch our video to learn more from some of our junior members.
GOING BACK TO SCHOOL WITH GOLF
We love golf—and we believe in growing the game at every level. With the Bay Club Academy, powered by Troon, we want to introduce the next generation of players to the game and help those who are already fans find a deeper connection by enhancing their skills.
This unique player development program is the brainchild of Troon's Director of Education Tim Mahoney and founded on his commitment to consistency and personalized instruction. The Bay Club Academy offers a full menu of services, activities, and events, from a fast and effective 15-minute tune-up to a full assortment of clinics and private instruction options. And you'll find everything you need to know here and in our new Academy video.
MEMBERSHIP CHANGES MADE EASY
We are pleased to announce that we've launched our new Membership Change Guidelines, effective October 1, 2019, designed to provide increased flexibility by removing some of the restrictions surrounding membership changes and aligning the request process for all change types.
With the new guidelines, all members can look forward to more flexible minimums and standardized rates for Leave of Absence, as well as the elimination of downgrade fees. And to further streamline, all changes in membership will require one calendar month's notice and all requests will be managed exclusively via Bay Club Connect. For full details regarding all of the updates mentioned here, visit our Membership Guidelines page.
CONNECT TO MORE: OUR APP GETS AN UPDATE
A record number of members have signed up for Bay Club Connect. And why not—it offers 24/7 access to your membership account, allowing you to view your membership account information, as well as track Lifestyle Points and daily club usage. You can also set up convenient recurring payments and take advantage of the digital membership card feature to check-in at the Club.
Plus, new this month, our Notifications tab! Here you'll find updates such as new benefits announcements and more. We've got more features on the way, so if you haven't done so already, now is the time to create your own Connect account. Simply go to bayclubconnect.com and follow the instructions, or download the app via Google Play or the Apple Store. And if you need assistance, watch our helpful video on how to create an account.
CARING FOR OUR COMMUNITY
As we wrap up this edition of the Bay Club Bulletin, we want to thank everyone for their generous contribution of both time and money during our recent Bay Club Cares Backpack Drive. We collected more than 5,000 backpacks full of supplies for children in need in our communities. Please watch our Bay Club Cares Video to see how this fantastic project unfolded. And look for additional opportunities to give back as we head into our biggest outreach season of the year.
As always, we greatly appreciate your support and commitment to the Bay Club. And we'd love to hear your thoughts on the topics mentioned here. So be sure to take our Fall Bulletin Survey. Your feedback will earn you an additional Lifestyle Point!
Featured Videos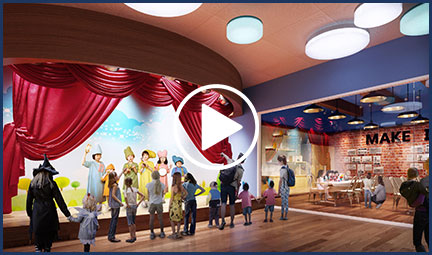 Welcome to The Clubhouse
That's right, our flagship Clubhouse location opens this fall at Bay Club El Segundo. Discover how this new space will redefine family programming.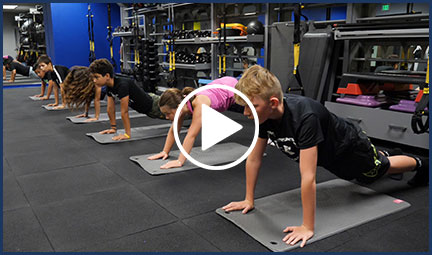 Programming Made Just for Teens
We're launching new ways for our teen members to build their own community and enjoy valuable independence while using the Club.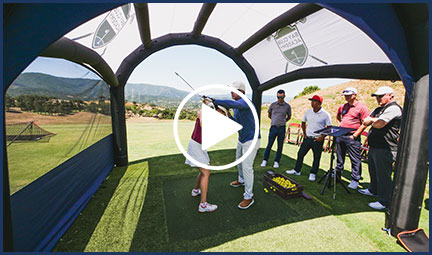 Bay Club Academy, Powered by Troon
Our newest golf instructional program has arrived, and it's just the first of many ways we're enhancing your golf experience at the Bay Club.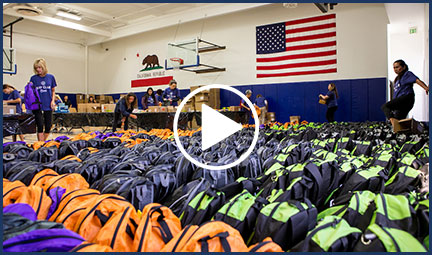 Bay Club Cares Backpack Drive Success
Thank you to all our members who generously donated backpacks to kids in need—and look for more ways to help, coming soon!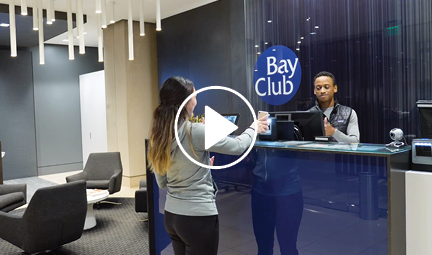 Membership Made Easy: Connect Upgrades
We are continuing to add more to Connect. Be sure to create your account and download the app to check in at the Club!